Project Description:
Winona ORC provides learning opportunities, job training and employment for area adults with disabilities.  Much of the manufacturing sector work traditionally performed by Winona ORC clients is now being performed by computer controlled machines or offshore.  This has necessitated a transition to other types of work.  Winona ORC was beginning raising funds to convert a portion of their facility from manufacturing space to a commercial laundry to meet these needs – they hired VDC Partners to create a BIM to use primarily for fundraising purposes, but also as a budgeting tool.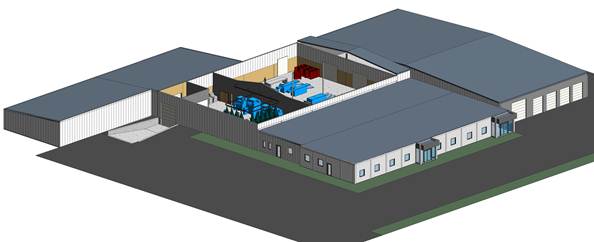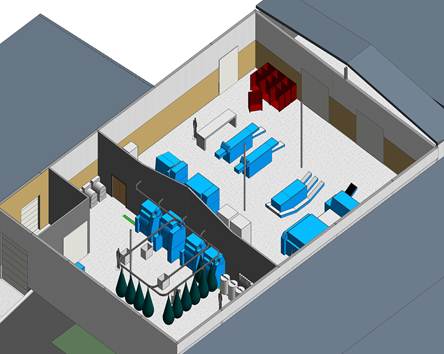 BIM Use:
Fundraising for Winona ORC Industries Winona Laundry Capital Campaign – VDC Partners created images to help potential donors better visualize the project.  Our modeling included the existing building, proposed renovations and additions, and customized objects for the commercial laundry equipment.  The final product included various views of the spaces, including 3D stills, renderings and video fly-throughs.
Summary:
VDC Partners created a BIM for Winona ORC to use for fundraising towards expansion and reorganization of their existing facilities.