Project Description:
Recognizing the facility management capabilities and superior existing conditions documentation of building information models, Winona State University commissioned VDC Partners to create a BIM of Gildemeister Hall on their Winona, MN campus.  Working from original construction documents, subsequent renovation plans and careful field verification, VDC Partners created a LOD 300 LOA 30 BIM for the university.
BIM use: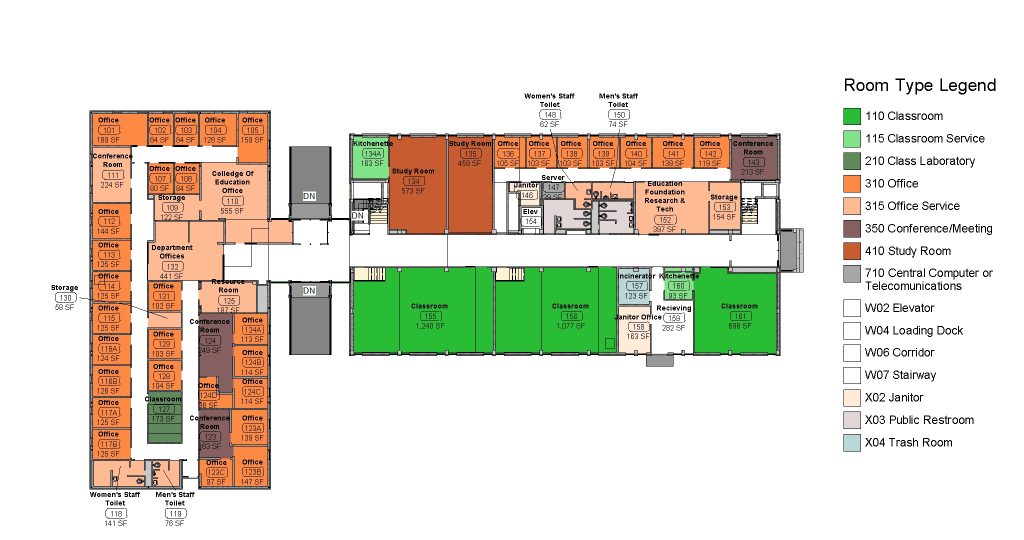 The VDC Partners BIM is used as a repository of comprehensive facility assessment information.  Initially, this consists of building age and gross area, as well as name, number, size, usage, department assignment, ceiling type and floor covering type for each room in the building.  Additional information can be added to the BIM in the future as buildings are renovated and systems are upgraded.
The VDC Partners BIM will be used by consultants planning renovations as a accurate representation of existing conditions.  All building architectural, structural and site improvement elements are accurately modeled.
The VDC Partners BIM will also be used by campus staff to create an inventory of all trees and shrubs on campus.